Nigel Stone's Collection
Nigel has one of the best collections of Art Deco Pressed Glass in the UK. His knowledge is sought around the globe to help identify quality items. Below you will find photos of some of Nigel's flower frogs, followed by photos of some of his glass collection including more flower frogs.
Both Nigel and his husband, Jason Riches, have a passion for antiques. They offer spectacular vintage items for sale in their Etsy store, VintageDecoUK, which specializes in Art Deco Pressed Glass and Victorian Glass.
---
Flower Frogs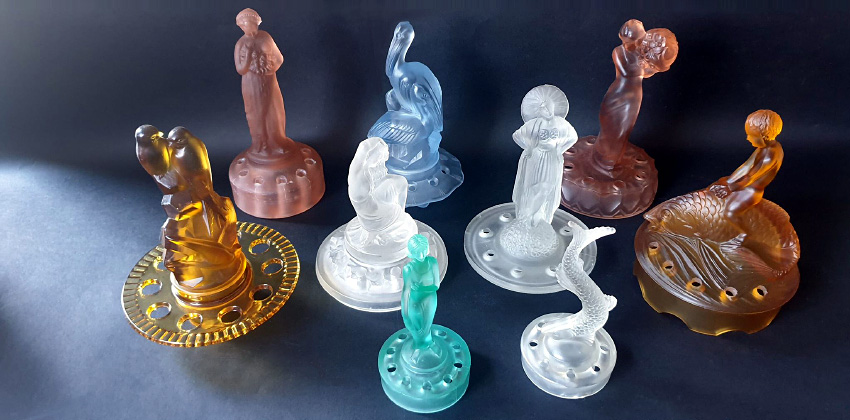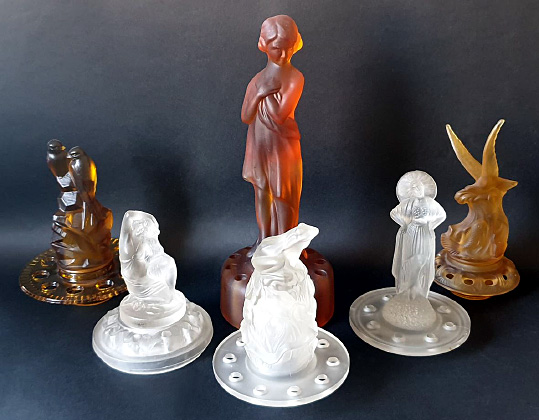 Showcase of Art Deco Centrepieces and Flower Frog Figures (2:37)
---
Note: Flower frog figurines and bowls were often sold independently so that the buyer could choose any combination they desired.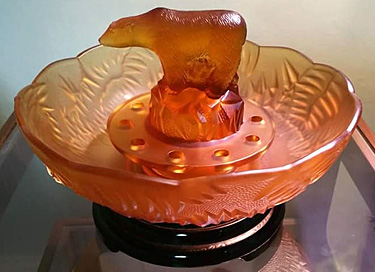 Polar Bear by unknown manufacturer
Lady with Birds and Fortuna bowl by Brockwitz
Standing Lady possibly by Sowerby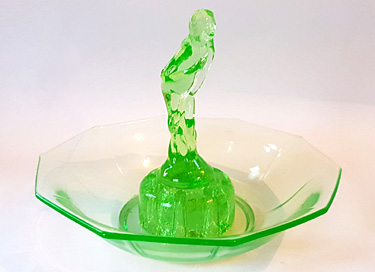 Bashful Charlotte by Cambridge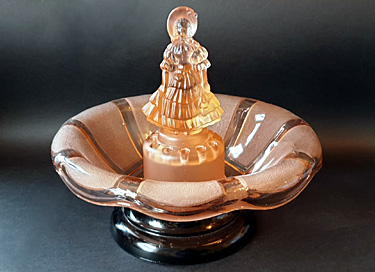 Miss Muffet possibly by Schweig Mueller
Nelson Centrepiece by Walther & Sohne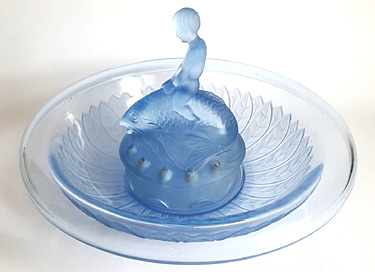 Boy on Fish by Schweig Mueller
Hummingbird by unknown manufacturer
Girl on Turtle by Schweig Mueller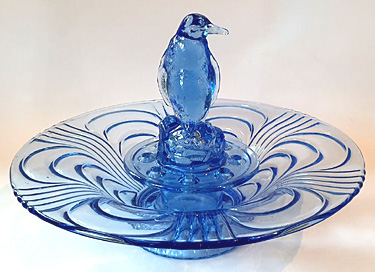 Penguin by Libochovice
Pelikan by Walther & Sohne
Kakadu by Brockwitz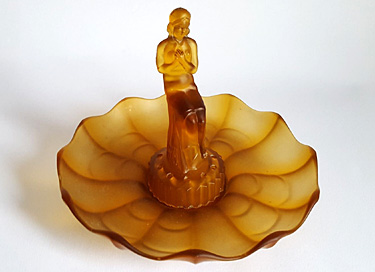 Stump Lady possibly by Rosice
Two Kids by Cambridge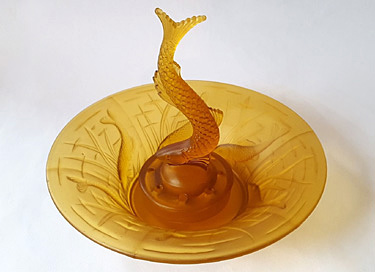 Leaping Fish by Rosice
Lady by Jobling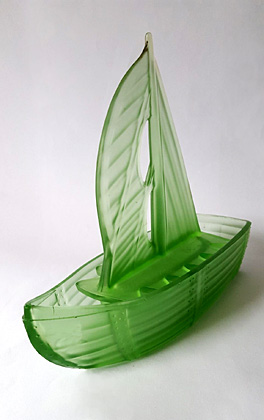 Large Sailing Boat by Carl Shutte
---
Other Forms including Flower Frogs